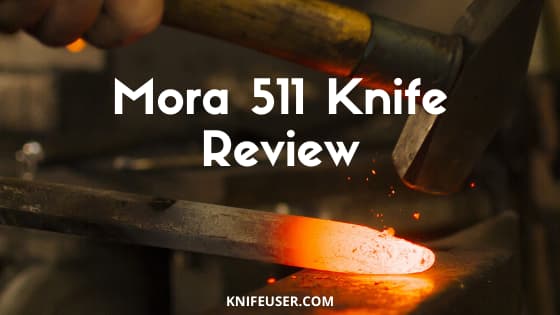 The MORA 511, before I start reviewing, let me tell you something, this knife is a must-have,  and you want to know why? The knife is a low-budget entry knife, and the price is really basic compared to the value you get from, now let jump off to reviewing our Mora 511.
Today we're going to take a look at one of the famous knives from Morakniv that I'm sure you heard of, the MORA Basic 511 Carbon Steel, so if you're wondering why is this knife, so known, and why you should buy it, you're in the right place, so stick around and keep reading.
Morakniv Basic 511 Specification
| SPECS | Mora Basic 511 |
| --- | --- |
| Overall Length | 8.25"  |
| Blade Length | 3.625"  |
| Blade Steel | |
| Knife Weight | 2.7 Oz  |
| Blade Style | Clip Point  |
| Price | |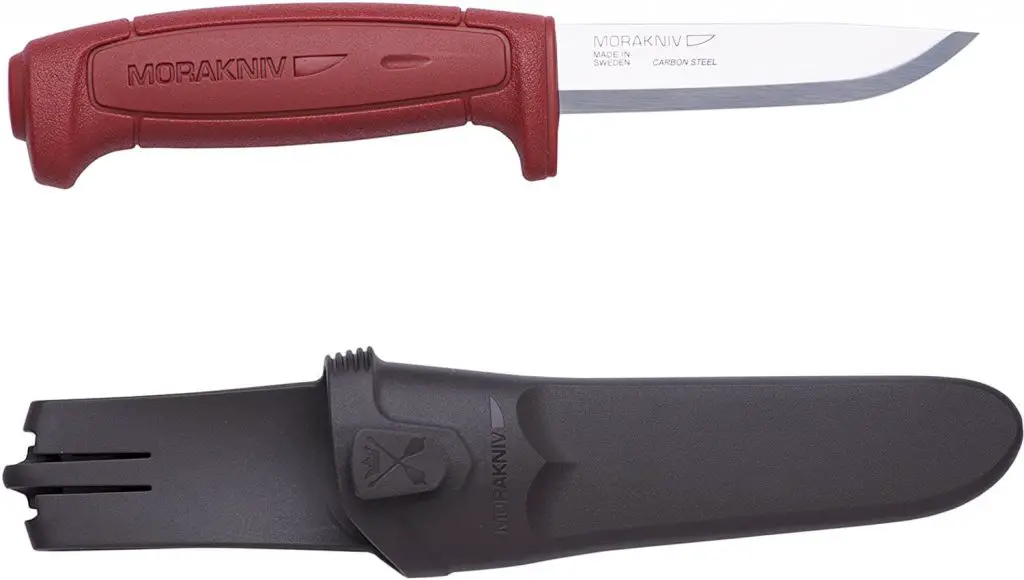 The Sweeden Mora, is a low entry fixed blade knife that comes with a 3.625" clip point blade with the 1095 Carbon Steel, that offers great edge retention, great wear-resistance but comes with low corrosion resistance, the blade is finished with scandi grind, it has polymer handle that can be black or orange.
Now my first impression about the blade, it's well made it has a good balance between the blade and the handle, it comes with carbon steel which mean is very hard, but it has low corrosion resistance, so oiling and cleaning is a must, in other words, I wouldn't recommend this knife for wet environments, like food preparing, fishing, kitchen, or skinning while hunting, but if you're looking for hardness for some chopping, batoning, the Mora 511 will do the job.
Now for the biggest advantage of this knife, it's PRICE! It doesn't cost more than 10 USD, you can check it right here, Now hod did they manage to offer us a hard knife with a good grip for less than 10 bucks, I don't know, all I know is, if you're still wondering should you or should you not buy this knife, and looking for reviews, you're just wasting your time, just buy it, and try your self.
And finally, I'll speak about the sheath, it comes with a Polymer Sheath, it's not a fancy Kydex with multiple carry position, but still, you're paying 10 bucks, it's fine, it's good I'm still amazed how did they manage to offers us this knife, with the blade, the sheath for that price.
Finally, I think you got the idea, you don't need a Review to know more about this knife, just buy it your self, if you don't like it, just keep it as an emergency or backup knife and forget about it (You will need it someday), for my case I rather buy some of these knives and put them where I might need a Knife because it is a good knife for a very good price.