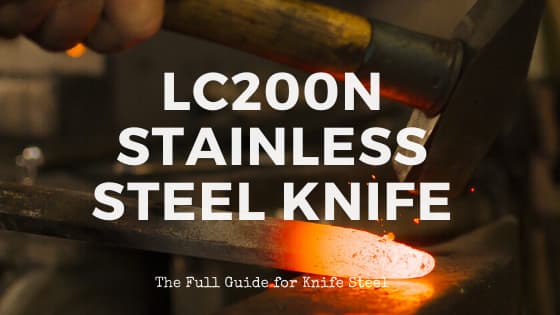 While reading forums and customer reviews about knives, I bumped into this "Best steel for EDC knives." I didn't know much about this steel, so as a knife nerd, I decided to do some researches (a lot of research), and as always, I decided to review this steel.
So if you're reading this blog post that means you're searching for more Infos about the lc200n (what is it? How does it perform? It edge retention? Toughness? Hardness and more), since I researched for you, all you need now is to enjoy the read and leave your feedback in the comments.
LC200N is high-end stainless steel, it's high in nitrogen, and it offers superior corrosion resistance. It's very popular in the knife industry, and it's used for the food industry, blades, portioning units, tablet tooling, and some tool machines.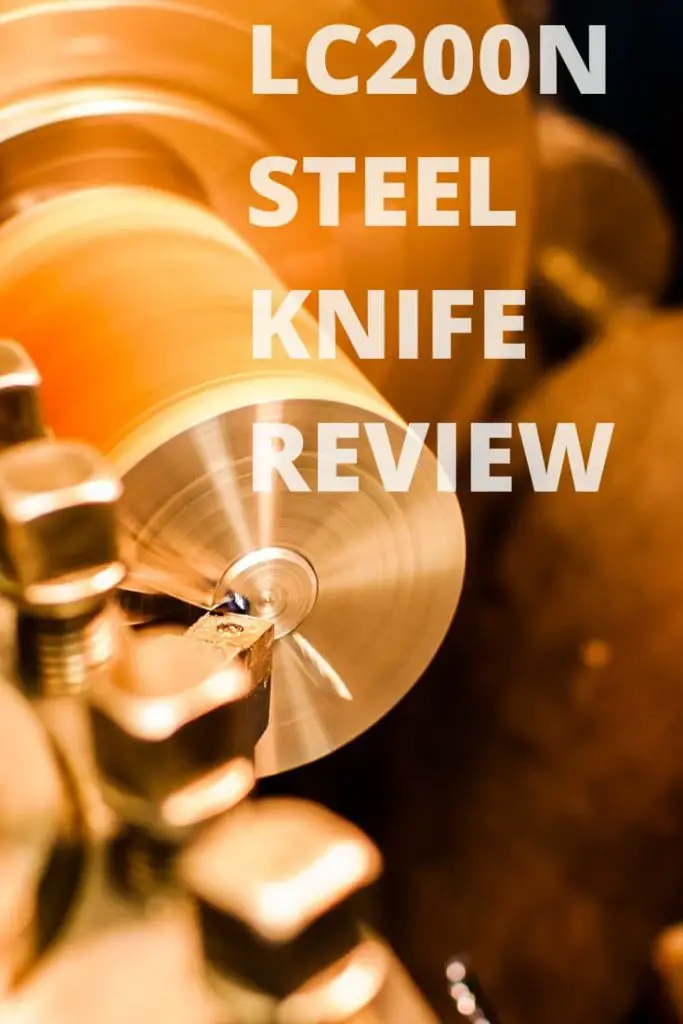 LC200N Steel Chemical composition
As you can see it has a great balance of chemical components; Nickel for toughness, Nitrogen, and carbon for hardness and edge retention, chromium for corrosion resistance, it's a great balance for steel.
Is LC200N steel stainless?
Yes, the LC200N is stainless steel. Even if it's considered tool steel, it has more than 12% of chromium, which makes it stainless steel.
What is the hardness of LC200N steel?
According to  @ZAPP The hardness of the LC200N steel is 58-60Hc at 600 tempering temperature.
If you find trouble understanding the HRC or the hardness test, check this post right here!
What are the LC200N steel properties
According to its chemical composition and Hardness, the LC200N Steel offers the following properties:
Edge Retention: with the combination of Nitrogen and Carbon, the LC200N offers great edge retention, which comes with a hardness of 58.
Corrosion Resistance: The LC200N Offers an exception corrosion resistance, it's perfect for humid or wet usages, this steel would suit perfectly kitchen knives, fishing knives, and hunting knives.
Wear Resistance: It has good wear resistance, not the best, but it's decent and perfect for normal usage.
Sharpness: Easy to sharpen and form; it's one of the high steels that offers an easy sharpening experience.
Machinability: It's very good for machinability, knifemakers won't regret using it.
Toughness: Good toughness, I find it very balanced compared to the hardness and corrosion resistance of the steel.
Is LC200N steel good for knives?
Being a high-end stainless steel, the LC200N is a great choice of knives(Some users think of it as the best steel knife), it has a great edge retention, good hardness, good toughness, and an exceptional corrosion resistance, the steel is just perfectly balanced to be used in knives, and the price is correct for what it offers.
Spyderco Caribbean Folding Knife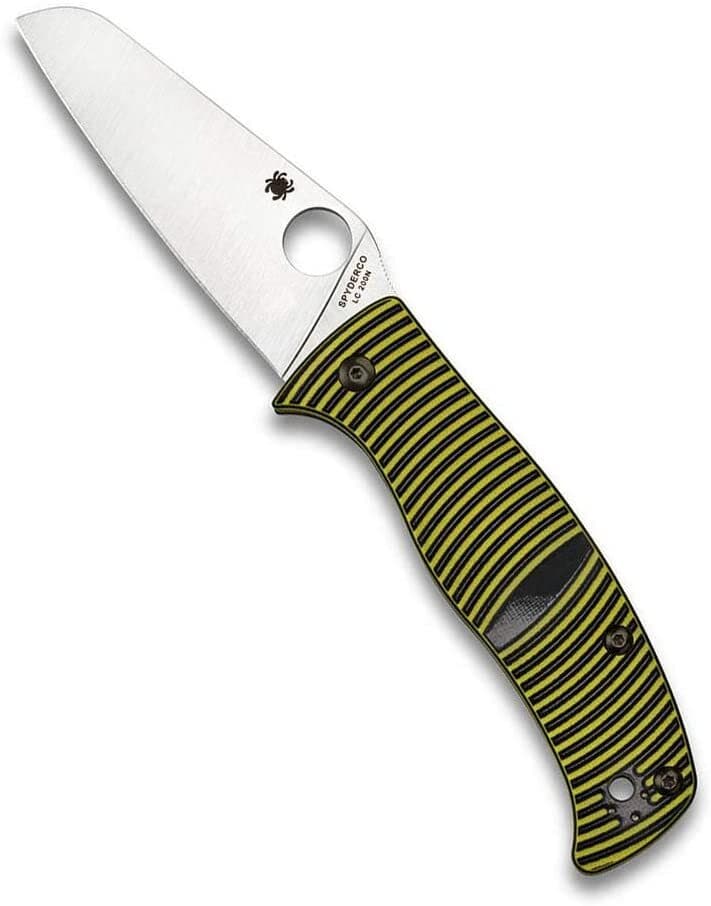 This knife is considered high quality or premium knife. It was built to be an extraordinary rust-resistant knife, thanks to the LC200N, What I love about this knife is the way is designed, its meant to Be SALTY, the pocket clip is titanium, the handle is G-10, and more than this it gives high performance! I feel like this knife was designed for pirates haha! It will sail with you!
Next thing, the grip on the knife is fantastic, it's very ergonomic with two blade guards in the bottom and the front, a thumb ramp and it has a high-strength Compression Lock mechanism, so your hands are safe! And let me share something with you "IT's TAICHUNG KNIFE" which means its great fit and finish and excellent build quality, all of this is for a good price, that I find very reasonable compared to the value!.
I always like to understand more the steel in my knife, it gives you more understanding to it performance, so while researching on the LC200N, I concluded why it is it high-end steel. Honestly, it has a great balance of edge retention, hardness, toughness, and corrosion resistance, which a bit rare in the knife industry, which made me think why there aren't many knifemakers using it, I only find the Spyderco knives using the LC200N, and the knives are really appreciated by the vast of the majority, including me.
In all, if you intend to get an LC200N steel knife, You have my approval, especially if you use your knife in a wet environment, you won't regret this choice.