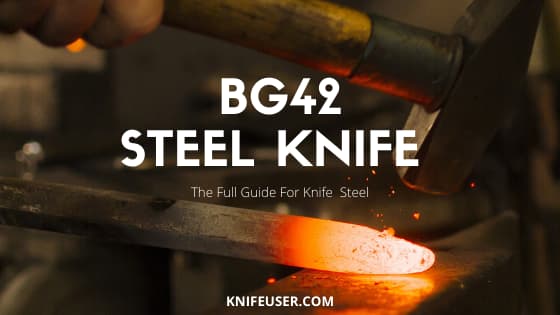 This blog post is pretty particular, today we're going to speak about steel that normally no longer exist. lately, I saw a customized pocket knife from TIM BRITTON Knives with a very interesting price that triggered my intention (I'm speaking about more than 900 dollars), so I couldn't hold my self to know more about, and while searching about the details and despite the ergonomics, the materials used in the handle, and the design of the knife, my main focus was the steel, this knife was made with the BG42 Steel, so I wondered what is this steel, how good it is, is it premium steel or low entry steel, what is its chemical composition…
Well if you have had the same questions and you're looking for some answers, just keep reading this blog post, I tried regrouping some good piece of information about the BG42 Steel, that might be helpful, so if you're still interested let us dive in.
Bg42 is a double vacuum melted martensitic stainless Steel designed for aerospace structural components and high-performance bearings. It was made by Latrobe and sold to CARPENTER and produced today as CTS-B75P (You can find it in some Kershaw Knives), as I already said this article is about steel that is no longer available, but still, you can consider it as a CTS-B75P STEEL REVIEW.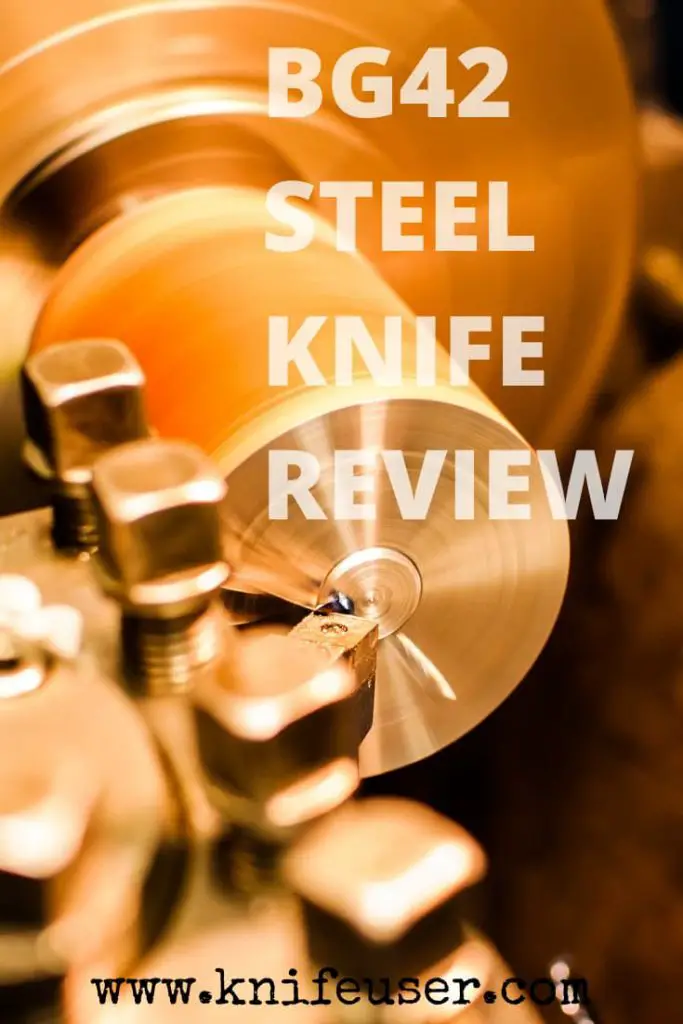 As you can see, the Bg42 steel has a mixture of Carbon, Chromium, and Manganese, and Molybdenum, which makes it a very tough stainless steel.
Bg42 hardness (Rockwell hardness)
According to the chemical composition and the HRC of the steel, the Bg42 Steel has the following features:
Bg42 Edge Retention: With a maximum hardness of 61HRC, the steel can offer a great hardness, therefore great edge retention.
Bg42 Corrosion Resistance: With 14,5% of Chromium the steel offers great corrosion resistance.
Bg42 Wear Resistance: Great wear resistance, this steel has a premium wear resistance.
Bg42 Sharpness: The rule says the harder the steel, the harder to sharpen it, the BG42 is a hard steel that wouldn't be so easy to sharp (in fact it's a bit hard to sharp).
Bg42 Toughness: Great toughness thanks to the mixture of Carbon, Chromium, Molybdenum, and Manganese.
The closest steel that would offer the same level of corrosion resistance, hardness, wear resistance and toughness would be the S30V Steel, their properties are so close and they're both a high entry stainless steel that can offer great performance especially if you're looking for hardness and toughness, but the do S30V does surpass the Bg42 steel in the sharpening process, S30V is easy to sharpen even if it's hard and tough that's why it is my favorite steel.
Is Bg42 steel good for Knives?
The answer is obvious, if you think it's No, please reread this article, now joke aside… BG42 it's a great steel for your knife (of course if you can afford to find it or buy it), bg42 knife is a great knife that would be ready to endure the damages and the beating, offers great wear resistance, great corrosion resistance, but quite hard to sharpen. But I don't think that you can find a new Bg42 Knife in the market since the steel is no longer available (Of course you can get one on the secondary market with some little research).
I did enjoy writing this article, it made me explore a type of high-quality steel that vanished in the industry of steel, and I always compare these steels to the actual high-quality steel (the new-gen steels like S90V, S30V…), and I get happy to know-how research and technology is taking our passion of knives into a new level every time, offering us some balanced steels that offer corrosion resistance, hardness, and toughness, which was quite impossible 10 years before.