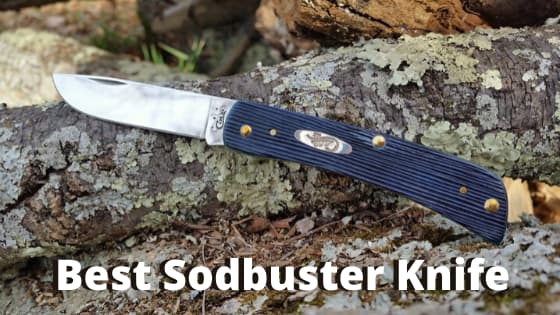 If you're a fan of traditional folding knives, tradition slip joint knives, that comes with a simple blade and simple handle, I'm sure you would be a fan of the SodBuster Knife, and since you're reading this now, it means you're looking for the best SodBuster Knife, well I was in the same situation, and I did some researches to finally end up with a list of the best sodbuster knives, that I'll gladly share with you my choices, but let me warn you before reading, this list is based on steel, features, and Price. Now that I got this clear let's dive in!.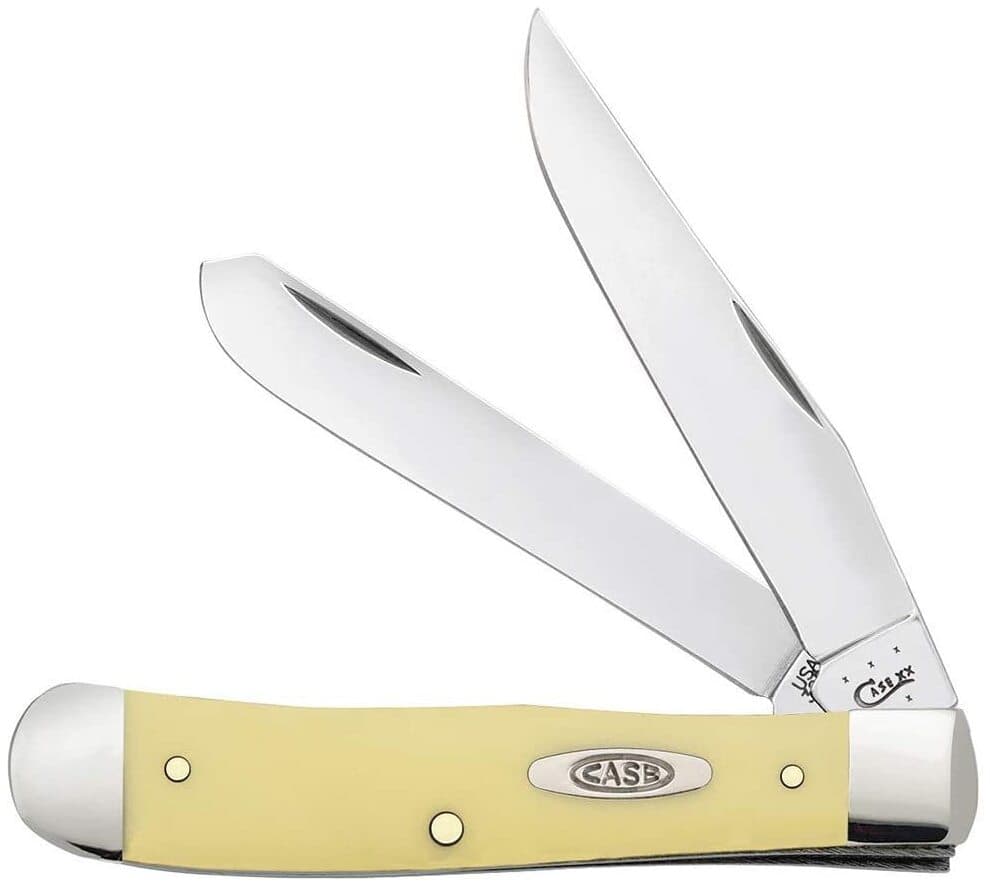 The Trappe from CASE is my first pick. It's a great sodbuster knife that comes with two full-length blades (A Slander Clip and a Long Spey Blade), the blades are 154-CM Stainless Steel, it's high-end steel that offers great edge retention, great corrosion resistance and excellent wear resistance, it comes with a variety of synthetic or bone handles that offers a good and sturdy grip, and ergonomically speaking it's fine, not the best compared to other knives but for a Sodbuster it's perfect! This knife is great for EDC and outdoor activities like hunting, camping, thanks to its steel it can handle all the wet activities while being rock solid! In all, I highly recommend it.
2. Case XX Sod Buster Jr.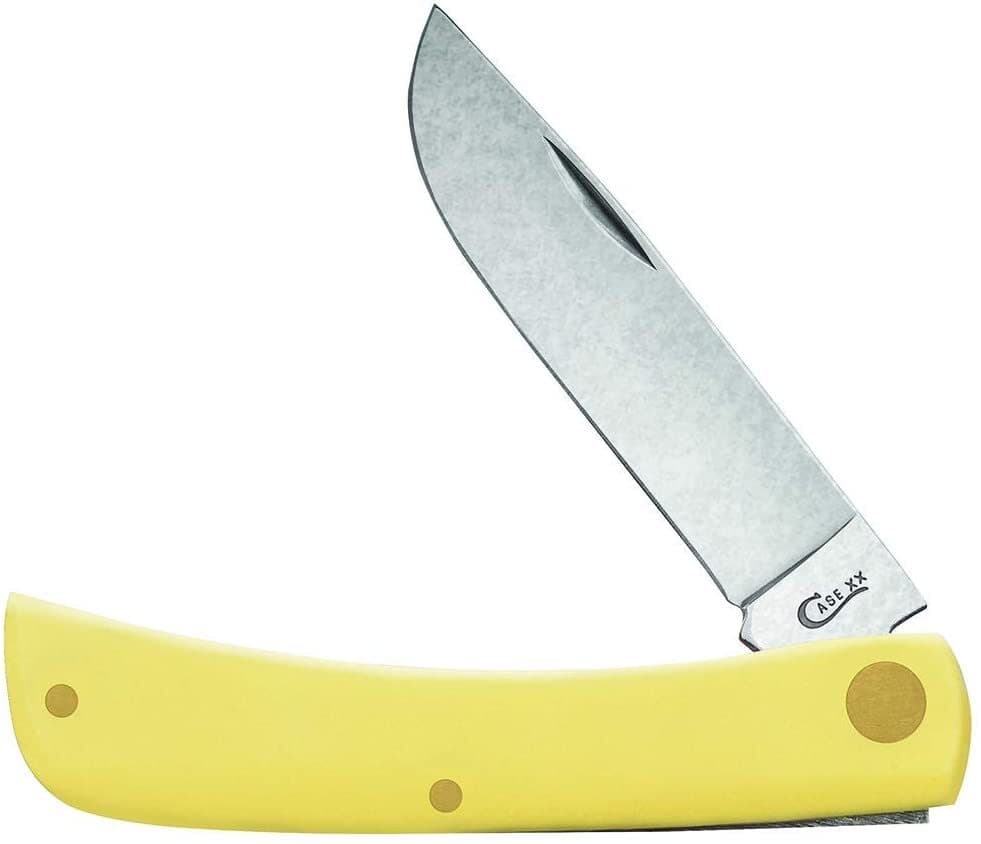 The normal Sod Buster from Case is the same as the Trappe (First pick), but with one blade, it comes with a 3.7" surgical steel blade (by surgical it means stainless steel I don't know why they use this nomination of a surgical blade, maybe it's a marketing idea), it also comes with high carbon steel, I honestly prefer carbon steel in my sodbuster, why? Because I'm looking for toughness over corrosion resistance, this is mainly an EDC knife that offers great toughness and wear resistance, a great pick for simple tasks and you can even use it for fishing or while camping, the handle is great fits nice in hand, and the size is medium (not very Junior as it Name, again great marketing nominations from Casa), at the end this is a great knife that will suit your needs, I highly recommend it!.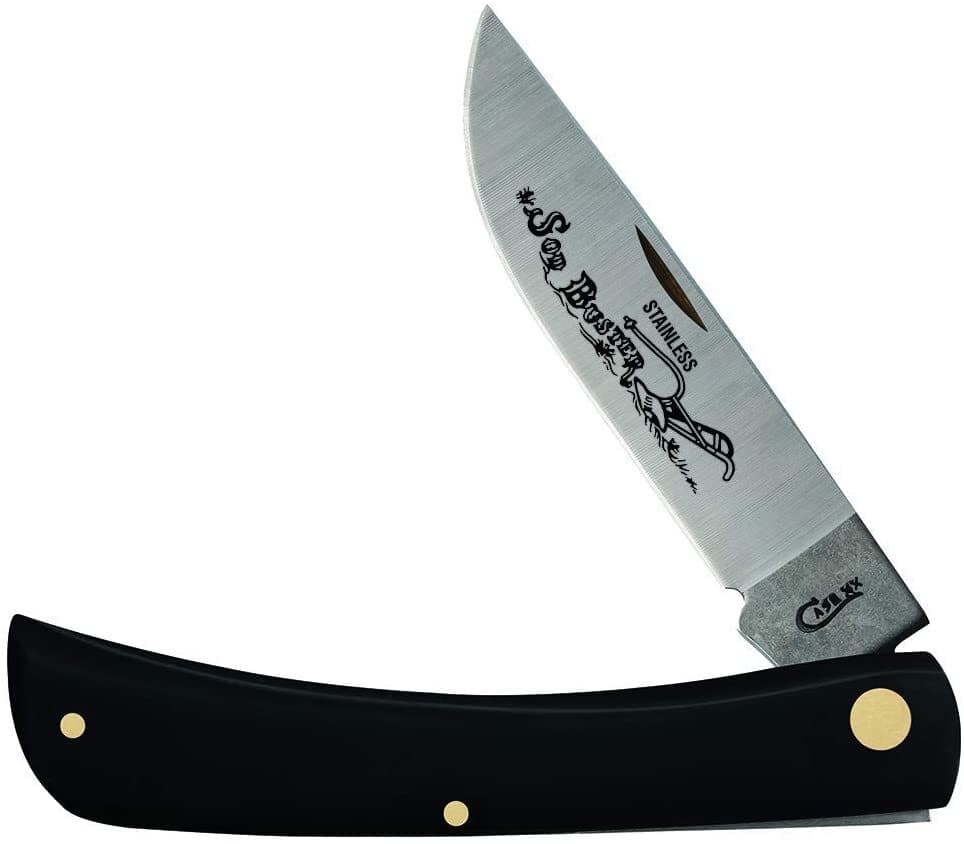 This a big brother of the Case Sodbuster Jr. it comes with a closed length of 4.625 inches (instead of 3.625 of the junior), so this knife is for the big hands, it can have high carbon steel or stainless steel, it depends on your usage, if you intend to use it in a wet environment the stainless steel should be your choice if you're looking for toughness and hardness the high carbon should be your choice, for the handle and ergonomics, they fine and the offers sturdy grip, and finally the Price is very great, so if you're a fan of sodbuster with big hands, this is your choice!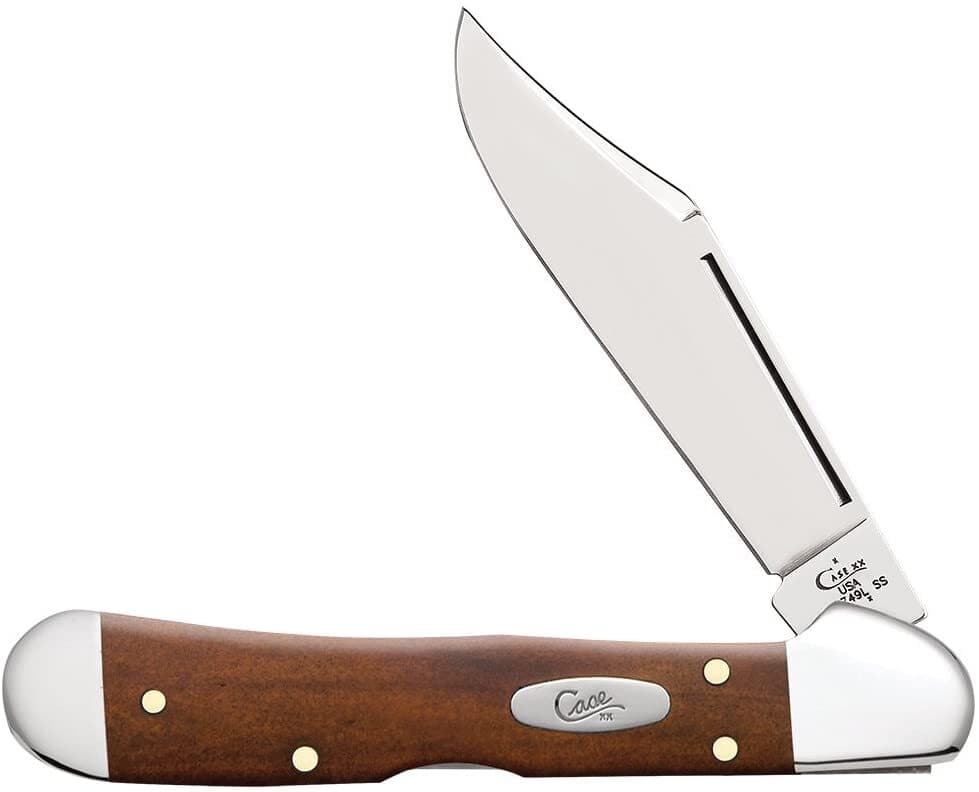 Another Case yes, the CopperLock is my fourth choice in this list, it comes with 2.72" stainless steel blade, or chrome vanadium steel, it has a wooden handle that offers great ergonomics and good looking style, this knife is great for outdoor and EDC, it comes in two sizes; the mini with 3.63 inches lengths closed and the medium with 4.25 inches closed, so if you have big hands you know what to choose. In all the knife is very great for every day to carry and even outdoor activities but not the extreme one (don't expect batoning or cutting wood with this knife), therefore if you love the wood style handle, I recommend this little good looking knife!.
5. Boker Plus Rangebuster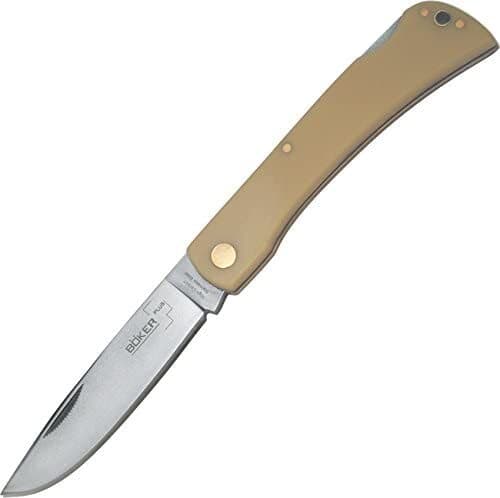 The Rangebuster folding knife is a great sodbuster knife, it has a 3.5" high carbon stainless steel blade, that offers great corrosion resistance and great toughness, it has a poly handle that offers more strength and resistance to the knife, ergonomically speaking it fits nicely in hand, and comes with a rock-solid back lock knife, so it can be used for tough/hard tasks,  in all this knife is great for outdoor, Edc, camping, hunting and even fishing, the Boker always offers quality in their products, and I've never had a doubt about it.
If you did notice my Sodbuster list is full of CASE knives, which is very normal for me since CASE alwa&ys offered the best Sodbuster you can find in the market, in terms of quality, ergonomics, steel and price, but this doesn't mean that others companies or brand offer bad products, now let's go back to the Sodbuster, this knife is more like an EDC knife for small daily tasks, so don't fall for the marketing words "This sodbuster is great for hunting!", if you're hunting you need a hunting knife, a large fixed blade with a sharp edge, so remember to keep ti real, and don't be cheap on your knives, always sharp and oil them!