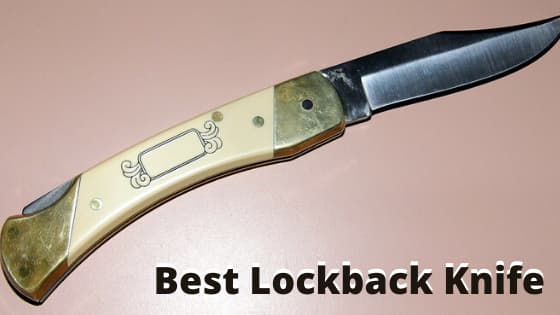 Back locks or lock back knives you name it! In the end, it's a beautiful mechanism that I enjoy having it in my knives,  and today I'm going to share with you the best Lockback knives you can get in the market today, let me warn you, my list will be full of Spyderco knives, Why? Because they simply have the best back lock system knives I ever saw, (don't worry they didn't sponsor this article).
So now, let's go back to our list, I made this article because I myself was looking for the best Lockback knife, and I ended up writing it for you guys, this list was made based on the Steel used, the Ergonomics, the materiel of the handle and of course the Lock back mechanism quality!
Spyderco Dragonfly 2 Review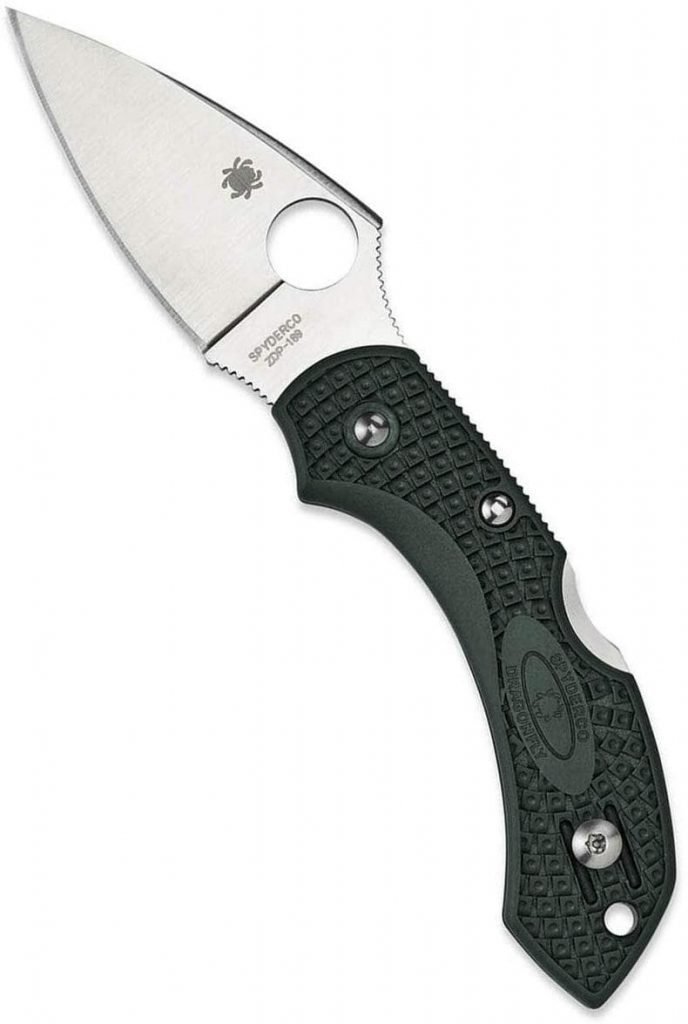 This is a beast! The Dragonfly 2 from Spyderco, comes with a 2.28″ ZDP-189 High-End Stainless Steel drop point blade, that offers high corrosion resistance, high toughness, great wear resistance and holds an edge for long! The blade and the Steel are phenomenal, now let's see the ergonomics, I just love how the Dragonfly 2 fits in hand, it's not very big or very small it has a perfect sweet size, it has an index choil and a thumb ramp that offers more security and comfort to the grip, which brings us to the handle, it has a Fiberglass Reinforced Nylon handle that offers strength and resistance to the knife, and finally the Lock back system is just rock solid! It's bad that we may not explore the full power of the Lock since we basically don't need it, In all this is a perfect knife, with premium steel, great design, great ergonomics and even the price is great compared to the value, I highly recommend it!
2. Spyderco Endura 4 Review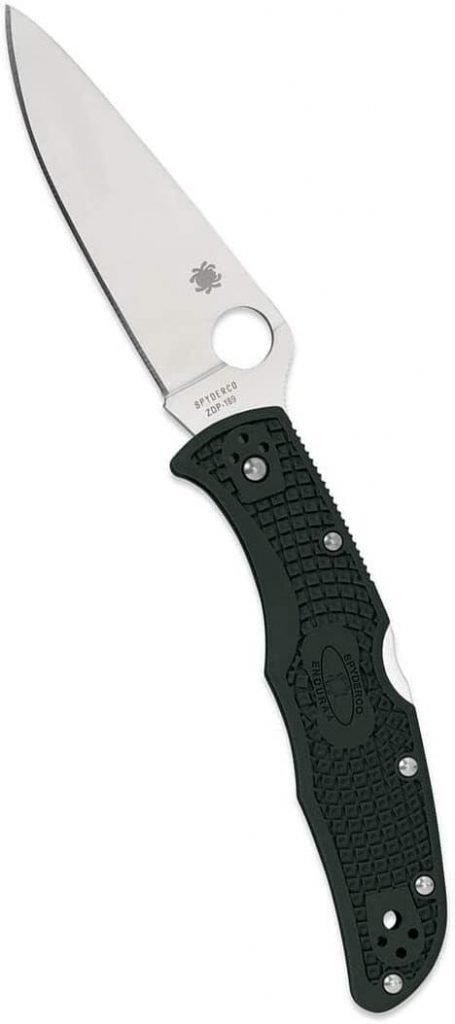 Again another Spyderco (get used to it we will be having a lot of Spydies!), the Endura 4 from Spyderco, is the definition of light and strong! Made from the same Steel of my first pick (dragon fly 2), it has 2.9″ ZDP-189, that offers high toughness, great corrosion resistance and holds an edge for long, now the great about this knife is it's size, as I already mentioned it has a close to 3″ blade, the knife is big yet so light!
The blade is not very thick, and it's made to slice and dice! An excellent slicer for sure, another thing that makes is very light is the handle it has a Fiberglass Reinforced Nylon handle that offers strength and durability. Finally, the ergonomics of the knife are great it ha a thumb ramp, a front blade guard and a pocket clip for better carry, in all it's a great knife for EDC and even outdoor activities like hunting, camping or fishing, again I highly recommend it!.
3. Spyderco Native 5 Review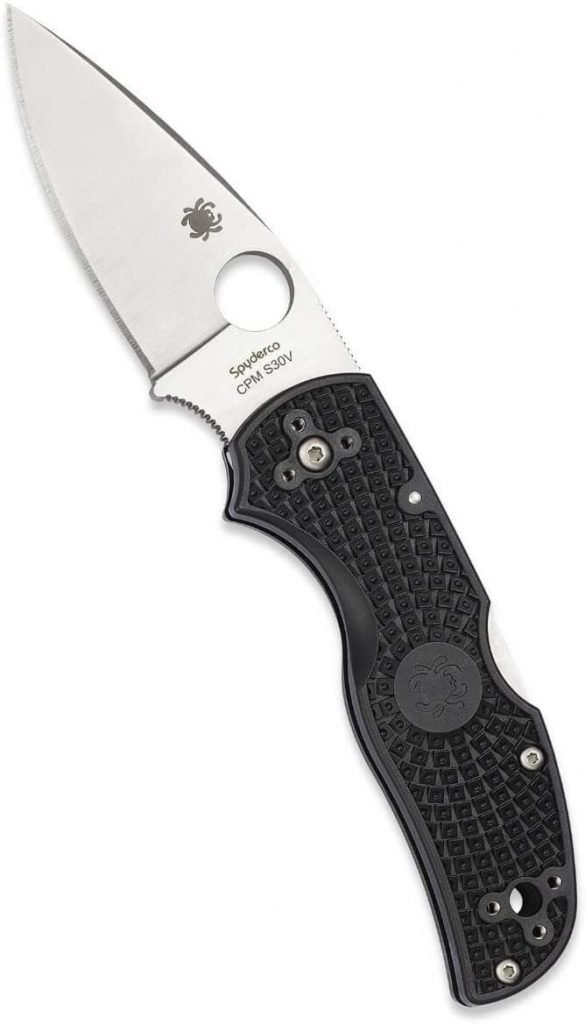 This is a very nice knife that's slightly heavier than the Endura (The second choice), this is the knife that I would always recommend to my friends, why? Because it has my favourite Steel the S30V This Steel was made for Knives (Again thank you Crucible for making such great steels), it offers great edge retention, great wear resistance, balanced toughness and hardness, and you'll never pay more than 100 USD to enjoy this Steel in a knife! Now let's go back to our Native 5, it' has a nicely sharped drop point blade, that comes with Fiberglass Reinforced Nylon handle that offers more strength and resistance to the knife, for the ergonomics it's great, it has an index choil a thumb ramp, a reversible pocket clip, and finally the Lock back system is just rock-solid, I highly recommend this knife, and I highly recommend a knife with an S30V you'll not be disappointed you have my word!.
4. Spyderco Delica 4 Review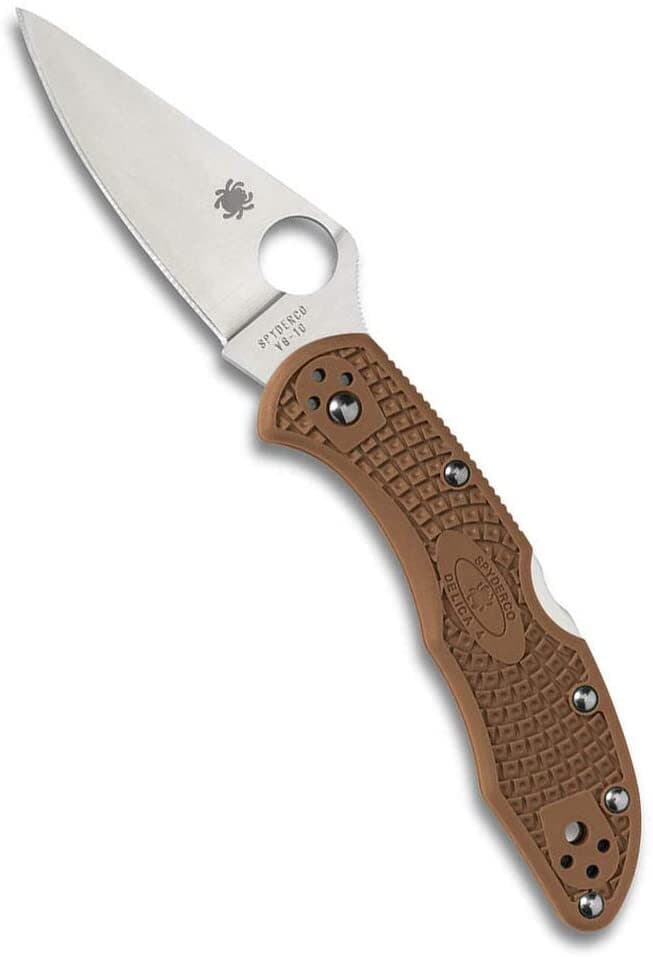 Another Spyderco? Yes! But I promise it would be the last one, I already told this article is going to feel like it's sponsored by Spyderco, but to be honest, they have the best quality lock back knives, and we're looking for quality!
Now let's go back to our knife, the Delica 4 from Spyderco is a little famous (very famous) gem, this is a favourite knife for a lot of users, a great EDC that I highly recommend, it comes with a 2.9″ VG-10 STEEL, it's a mid-range/high-end stainless steel, that offers good edge retention and great corrosion resistance, the knife comes with a Fiberglass Reinforced Nylon handle that offers a non-slippery grip, for the ergonomics they're fine not the best compared to other products from Spyderco, but they do the job fine. Finally, this is a great choice for an EDC carry, especially for those who are seeking to carry a knife legally (it has 2.7″-2.9″ blade, so it would be legal in most states in the US), again I highly recommend it.
5. Buck Knives 0110BRS 110 Review
Since I brought Premium/high-end knives, I taught that adding a mid-range/low-end knives would be a great addition to my list, and it's the Famous 110 from Buck knives, this is one of my favourite locks back knives, it has a 3-3/4″ 420HC stainless steel clip point blade, offers a great carrion resistance and good edge retention, the 110 from the buck is a great EDC knife that comes with a very tough lock back, a beautiful wooden handle that has a great grip, but for the ergonomics, it's not the top, but it's fine, so if you're looking for mid-range lock back with some history to impress your surrounding, the buck 110 is a great choice.
This list of the best Lockback knife isn't the ultimate final one! Of course, other knives deserve a place in this list, but for me, the best knives, for now, are those I listed, why? Because they regroup the best of each of the following factors; Quality of the Steel,  Ergonomics, Handle materiel, Price, and Quality of the brand.
Now if you feel that I missed a knife or two in my list, or you just want to leave an opinion, feel free to write us down on the comments below, and don't forget! Always to keep your knife sharp!.