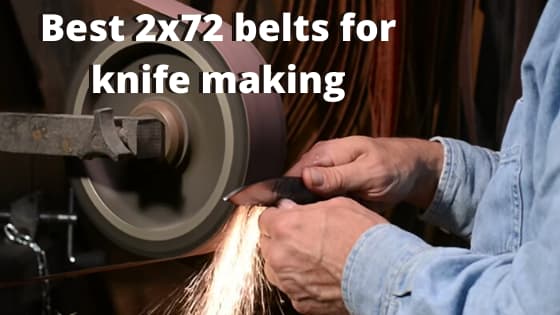 So you just bought or made your 2×72 belt grinder, and you're looking for some belts? Well, if the answer is. Yes, I have some good news for you. I did some research that might help you! Since I was looking for the best belts for the 2×72 belt grinder, I end up making an article about the best 2×72 belts for knife making. I regrouped all the information needed about the belts and why I picked them, so let's dive in!.
Okey before we jump into the list, I divided the blets in two parts according to the two phases of knifemaking, the first phase is the grinding phase where you need to grind into metal, and the second phase is the finishing phase where your knife has already gotten in shape, and you need to finish it.
Best 2x72 Belts For Knifemaking
1. RED LABEL ABRASIVES 2 X 72 Ceramic Sanding Belts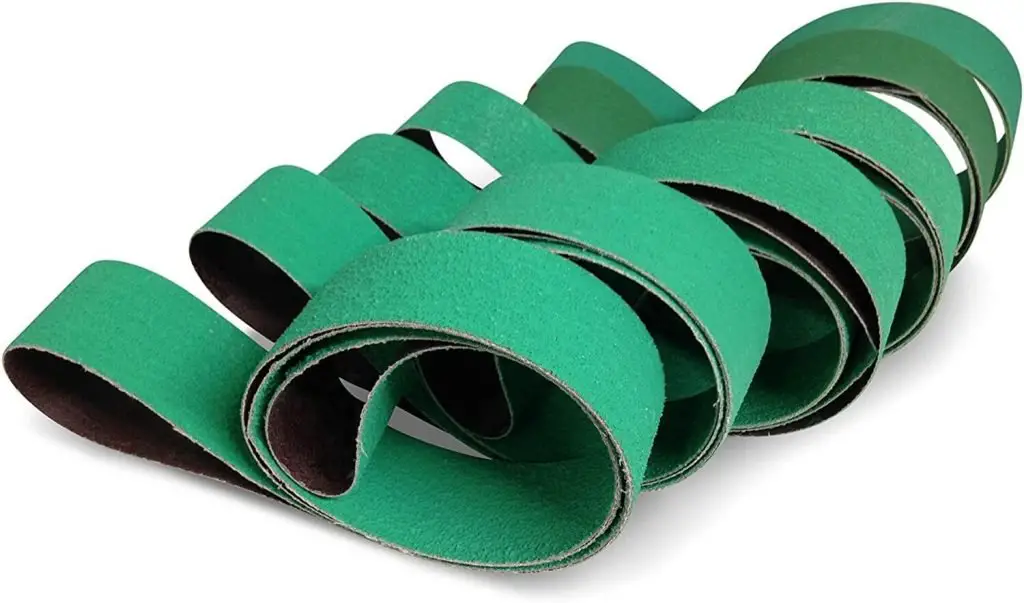 The Ceramic Belts by Red Label are my first choice, for two main reasons the quality and the price, they offer a 6 pack of blets with six different grits (P36, P40, P60, P80, P100 and P120), the ceramics belts are the best choice for knife making, they eat into metal! They closed Y heavyweight clotted with a waterproof cloth backing, they re great for steel, stainless steel and hardened steel (typical what every knife maker need), so basically you can use is for sharpening, grinding, shaping, cutting and even blending metals. There is another reason why I prefer ceramic belts over aluminium oxide or the Zironica, is that they last long, and that's mean it's going to save me money in the future. I highly recommend it as your first choice!.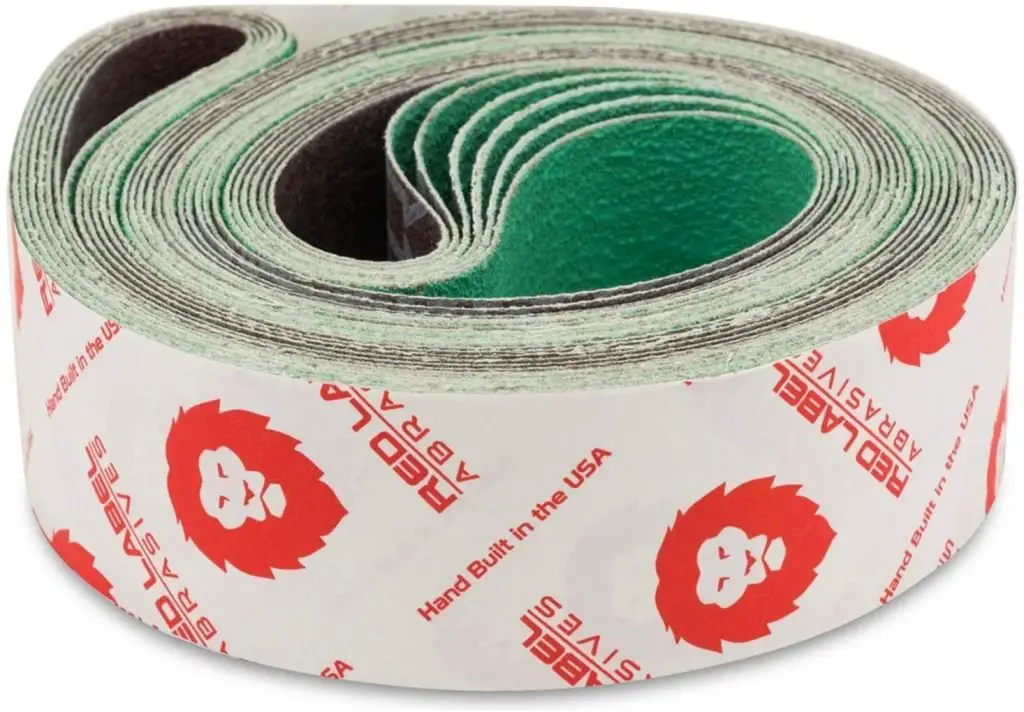 If you're looking for 6 pack of the Same grit by Red Label, they sell it as a different product, check it out.
2. Norton Blaze 2x72 Belts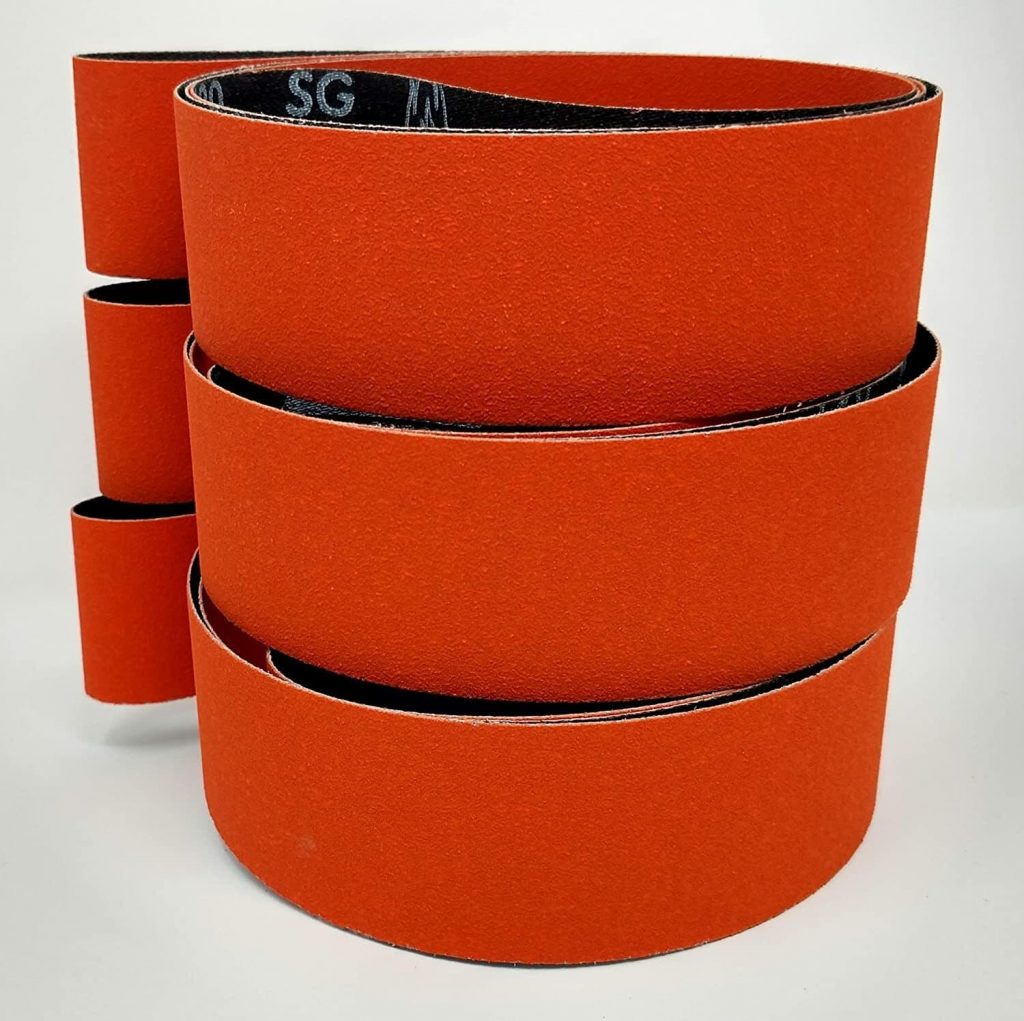 The Norton Blaze belts are very famous, and many knifemakers recommend them, I recommend them if you want to improve your productivity for 10% or 20%, they come in a great quality, and they offer three packs of belts with three different girts ( 36 grit, 80 grit and the 120 grit or you can get 3 belts from the same grit), they're great for knifemaking with the ceramic you can work on steel, stainless steel, cobalt, chrome, Inconel and titanium, the belts are Y-weight polyester waterproof cloth backing, and with their advanced technology, the Norton Blaze ceramic belts perform better and last longer than other belts, thanks to the better grain adhesion and the supersize grinding lubricant.
But why isn't in my top one choice, for the simple reason of value compared to the price, I find them a bit expensive for a 10-20% improvement in life durability and performance compared to the Red label ( for the same amount you get 6 belts instead of 3 in Norton), at the end is your choice, both belts are great!
Now those were my favourites belt for the first phase of knife grinding, now let's move on to the best choice in the second phase of finishing.
3. RED LABEL Trizact 2 X 72 Belts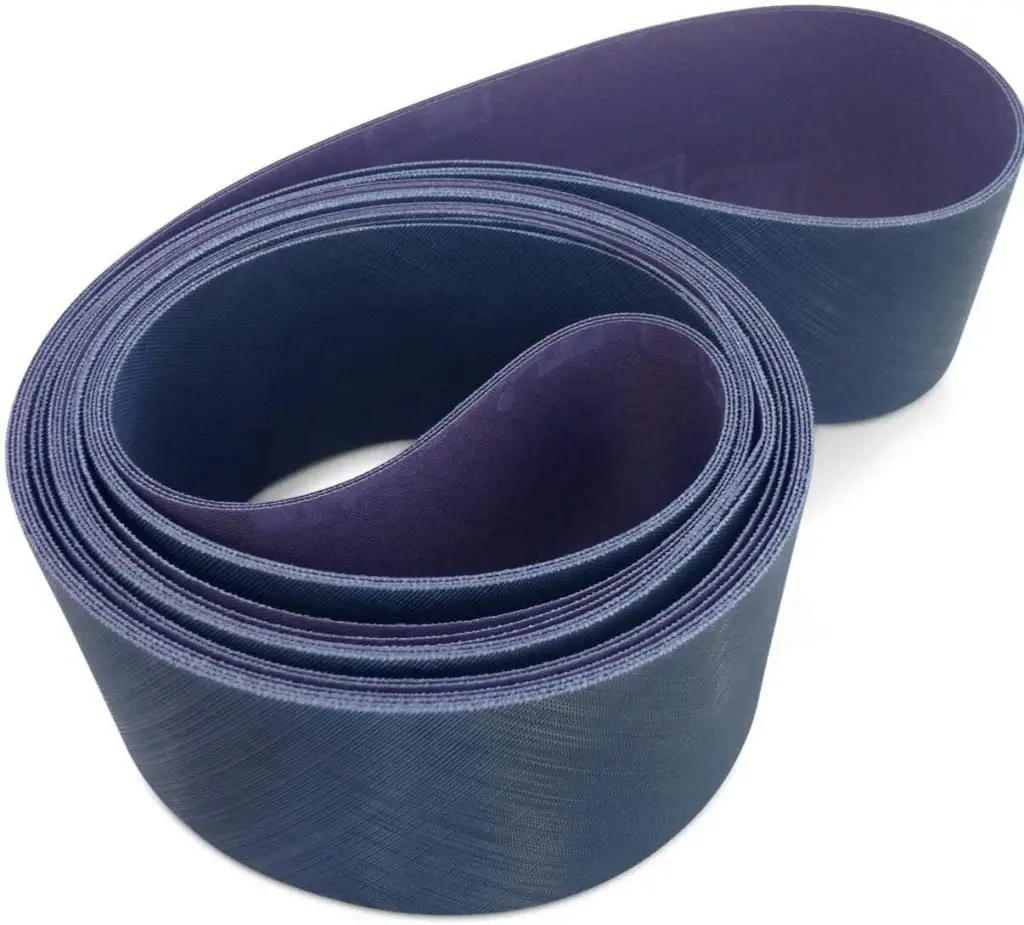 Those belts are just what you need for finishing hard metal, steel, stainless steel, carbon. They perfectly do the finished part, thanks to Trizact technology the belts last for long and offers a consistent cut on hard or soft metals, and many of knife makers are recommending it, they come in a pack of 3 belts of three different grits (A30 (800) grit, A16 (1200) grit, and A6 (2500 grit)), they are full flex and JE weight cloth backing, Self-sharpening, they run cool and provides control and consistent finish.
These belts are just great they will last forever, so if you're looking for finishing belts, just pick this one and enjoy your finishing.
 I hope I brought some help in your decision, and now I'll try to give you more tips on how to keep your belts longer and save some future money!
How to take care of your belts:
To keep your belts for long, you must have this little tool! It's the Belt cleaner! Once you finish sharpening/finishing your knife, turn the grinder on, take the belt cleaner and press it lightly on the belt and you'll see the magic! It will remove all the sawdust on your belt, and it will go from grey and dirty to brand new (I love that feeling!), this why you're going to save a lot of money with little money.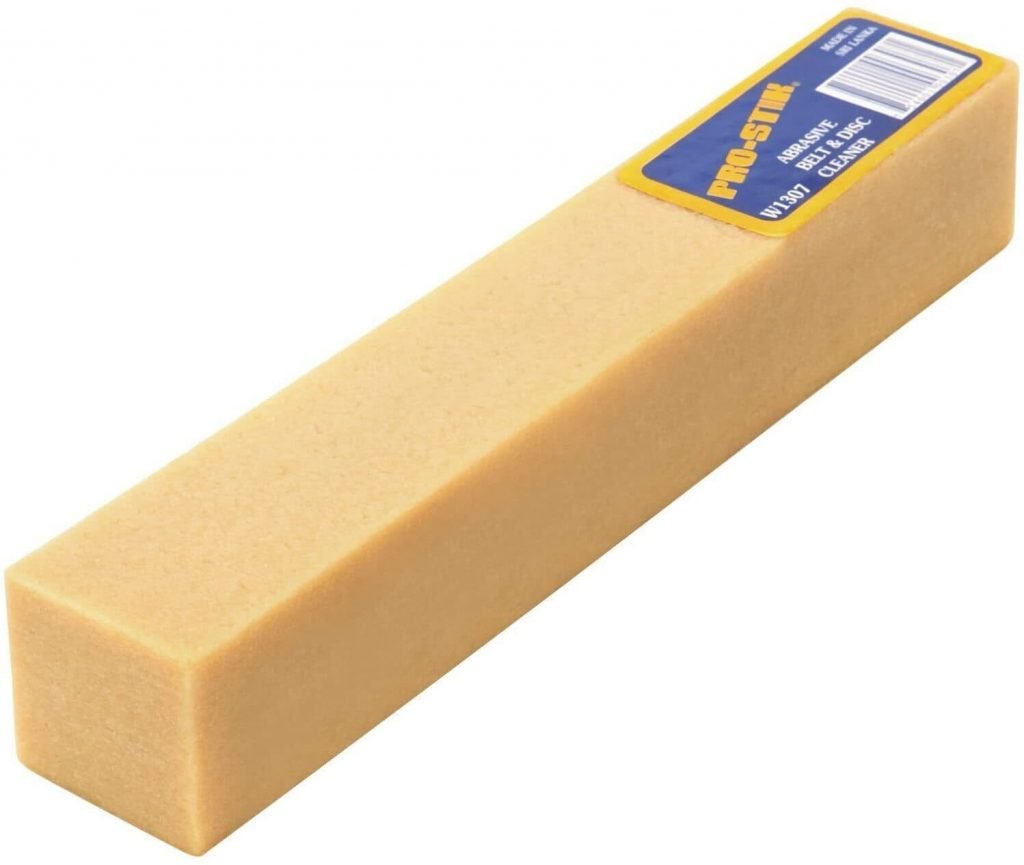 Making a knife is a great hobby that requires experience, time and passion, but having the wrong tools might ruin the experience, therefore always make sure to have the best tools for your knife, today I made this article to make my experience in knife making and blogging better, So I hope I did help to improve yours! We reached the end of the article, as always Keep your knife sharp! And if you wish to know about anything or if I forgot to mention something, please share it in the comments below.