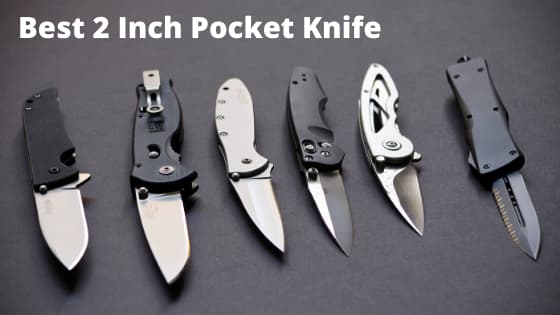 Many of us knife users search for small pocket knives, a 2-inch pocket knife in particular, for many reasons, they're easy to carry, you won't feel it in your pocket, and it put us away from legal trouble.
A 2-inch pocket knife is legal everywhere, so if you're like me in need of a 2-inch knife for your daily usage, I made a list of the five best 2 inch pocket knife, this list is built based on the Steel used in the blade, the ergonomics and of course the brand of the knife, so let's jump in.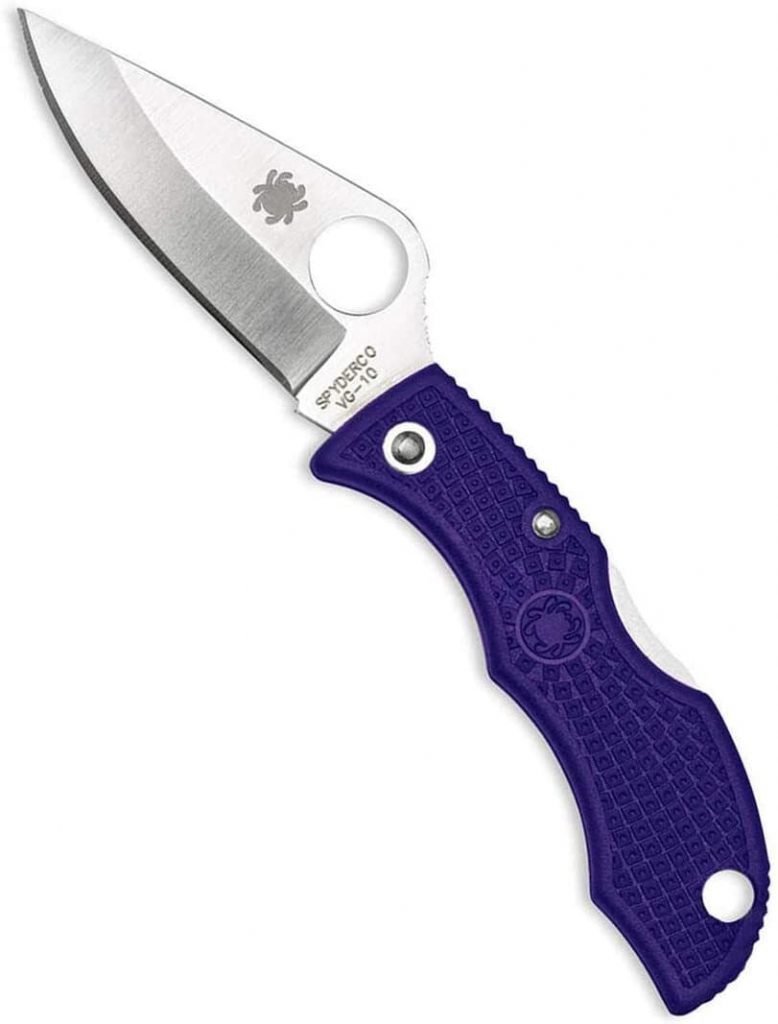 The Ladybug 3 from Spyderco is my top choice. I'm a big fan of Spyderco, many of their knives are great! Including the ladybug 3, it was built to be small, rock-solid, lightweight and sharp! It' has a 2″ (1.93″ in precise) VG-10 stainless steel plain edge blade, thanks to the Steel the blade is very tough, high in corrosion resistance and wear resistance, this little monster will cut and hold an edge for long. The knife comes with a strong, lightweight Fiberglass Reinforced Nylon handles, the ergonomics are great, it has a thumb rump, a front guard and a smooth opening system, in all this knife regroups all the good stuff we need, high premium steel that's is ready to cut! Premium handles for more resistance and strength and a great looking and comfortable design, I highly recommend it.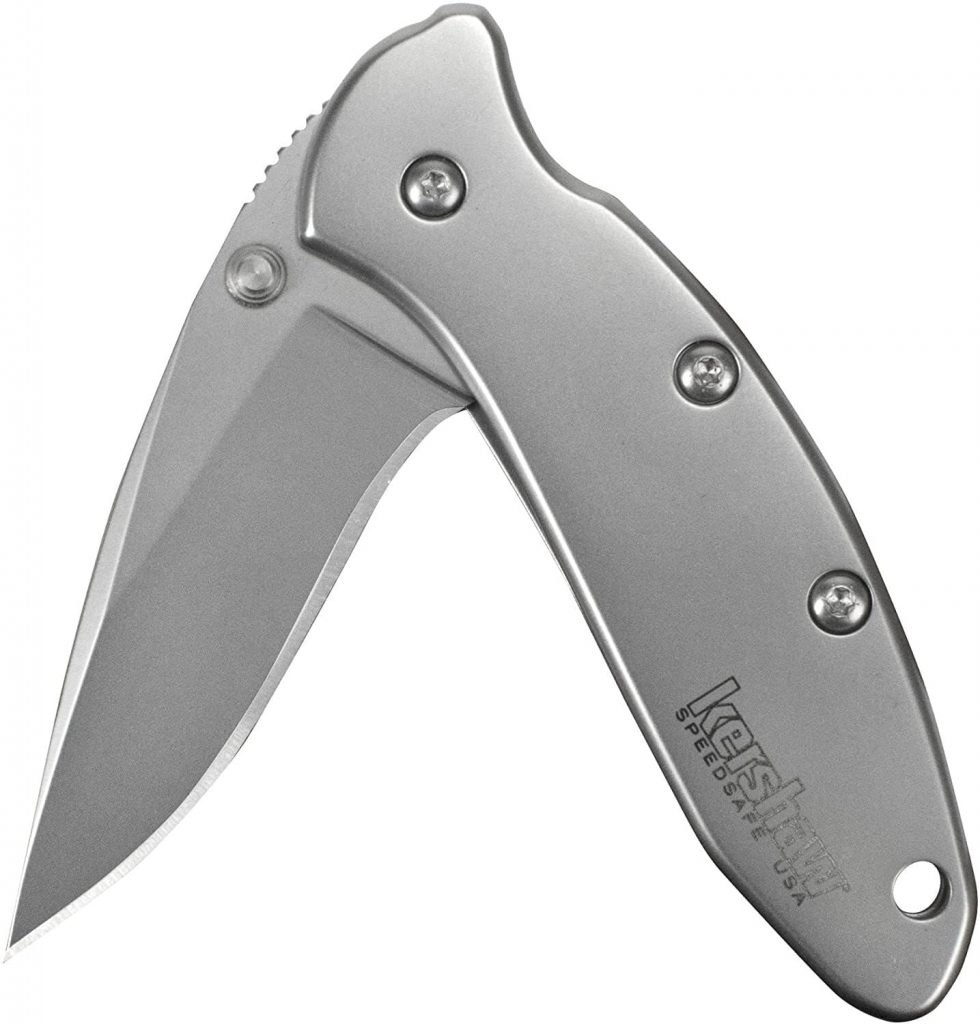 The Chive from Kershaw, a great little pocket knife, it comes with a 1.9″ 420Hc Stainless steel plain edge blade, the Steel offers great corrosion resistance, good edge retention and it's easy to sharpen, the knife is completely 420Hc stainless Steel from blade to handle, with a non-reflective matte bead-blasted finish, the great part in this knife is the opening system, it has an assisting opening system that opens the blade so fast and so smooth, and finally the ergonomics are great with a thumb ramp, a tip-lock slider, a very solid frame lock and single-position pocket clip, this knife has it all, if Kershaw used high-end Steel on this knife, it would be my first choice!.
3. Cold Steel Micro Recon 1

The MICRO RECON 1 from Cold Steel, a very famous pocket knife that comes in multiple sizes of the blade, and surely the 2″ size is our choice. It has a 2″ AUS 8a  Stainless Steel drop point blade. The blade offers great corrosion resistance, good wear resistance and decent edge retention, the design of the knife makes it a great tactical/survival pocket knife, it comes with a G-10 handle that offers great strength and resistance, the ergonomics of the knife are good, it's comfort and easy to grab, and finally the triad lockup system is very safe and secure (you don't have to worry about your knife opening in your pocket), in all if you're looking for a tactical/survival pocket knife with 2″ blade, this your choice.
4. Gerber LST Ultralight Knife
The LST Ultralight Knife from Gerber, it's a great choice for anyone looking for a 2-inch simple pocket knife, it comes a 1.96″ 420hc stainless steel drop point blade, the blade is easy to sharp, great for corrosion resistance and it has decent wear resistance, it comes with Glass-filled nylon handles for more resistance and strength, this knife regroup the lightweight and the performance you're looking for in every small pocket knife, with a smooth mechanical action for the opening and closing of the blade, for the ergonomics it's fine, it feels good in the hand, and the price is very low, I totally recommend it if you're low in budget.
5. Cold Steel 20MT Mini Tuff Lite
The Mini Tuff from Cold Steel is a great EDC pocket knife for everyday tasks, it has a 2″ long, hollow ground wharncliffe blade with a plain cutting edge, made from the Japanese AUS8a Stainless steel, it offers great corrosion resistance and good edge retention, it comes with an ambidextrous pocket clip for easy carry, it can be opened with one hand thanks to the slotted hole in the blade, and the overall finish is fine, it has good ergonomics, thanks to the index finger choil, this knife was in my top list eight years ago, but it got over ranked by the newcomers! So even if it's last in my list, I still recommend it, it comes for a good price for its value.
What to look for when you're looking for a 2" pocket knife
There many checks I personally do when I am choosing my knives, I listed the four main ones for you to follow :
the most important aspect in every knife is it's Steel, when you're looking for a knife try to understand what do you need it for, and once you know your needs try to find the suitable Steel for those need, I'll give you an example: You're working in a wet environment, and you need a tough rock solid knife, and you're not very great with sharpening, so your choice would be premium Steel that offers great corrosion resistance, excellent wear resistance and holds an edge for a long time. Now for the second example let's imagine you need a tough steel and you enjoy sharpening your knives, the high carbon steel would be a great choice for you and you will save some dollars for your next purchase. The bottom of line always search your Steel, then make the purchase.
this includes the handle, the design and the shape of the knife, always make sure that your knife has a great resistant handle that will not slip off your hand, there many materials used in the handle (G-10, Micarta, Carbon fibre handle…), hold the knife in your hand try to work with and see if your fits your hands. Okey once you check the handle some knives have an Index finger choil and thumb ramp some don't, this depends on how much you're going to pay, many mid/high entry knives come with an Index finger and Thumb choil, so if your hands need some little help to be more comfortable, don't hold your money and look for the comfort!, finally the pocket clip, for me it's a must-have for a better carry experience.
3) The Locker (If you're looking for it):
Many folding knives offers a locker system, you must check it if it's solid, strong and safe because you don't risk this part of the knife, and even if you have the greatest locker always treat your knife like it's the worst one for your safety.
The last piece of the puzzle the price, the best way to check the price of a knife, is to check the Steel, the design, the ergonomics offered, the material used in the handle, all of this characteristic has a price, if you're looking a High-end steel knife, expect to be paying at least 70-80 Usd, then you'll have the handle, then you'll have locking system and opening system and finally the ergonomics (if there any choil, ramp, jimping), and finally the size of the blade.
Now those are my four things to check in every pocket knife, there others like the thickness of the knife, the shape of the blade, the size of the blade, those are personnel choices so that I won't be talking about them, but take them in consideration too.
Owning a 2inch pocket knife is a great choice; many knife users have a secondary 2″ pocket knife, it' very helpful and comes handy in everyday tasks. Therefore I hope that I brought help to your choice and that my best list did cover your needs, as usual, if you have another opinion feel free to share in the comments below.