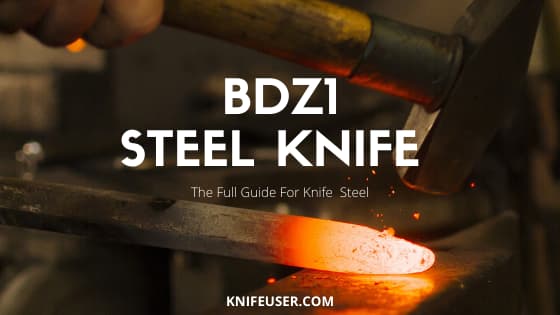 If you ever checked the Strongarm Knife from Kershaw or the Terminus XR from SOG on E-commerce or your local stores, I'm sure you bumped into the BDZ1 Steel or the BDZ-1 Steel, well I hade the same experience and I was wondering, what is this steel, how hard it is, what is its chemical composition, and what properties can it offer in a knife…. and other questions concerning my knife experience.
If you had the same questions over the BDZ1 Steel, and you're looking for some answers, look no more, I did gather some good piece of information about it, all you have to do is to keep reading this article, so let us dive in.
BDZ1 or BDZ-1 Steel is stainless steel, mainly used for knives and razor blades, it belongs to the CTS Family from CARPENTER, they're known to offer great edge retention and used for kitchen knives, hand tools, scissors/shears, shaving razors, sport/hunting knives, ice skates, military/defense, law enforcement, salon blades, and various surgical/medical applications.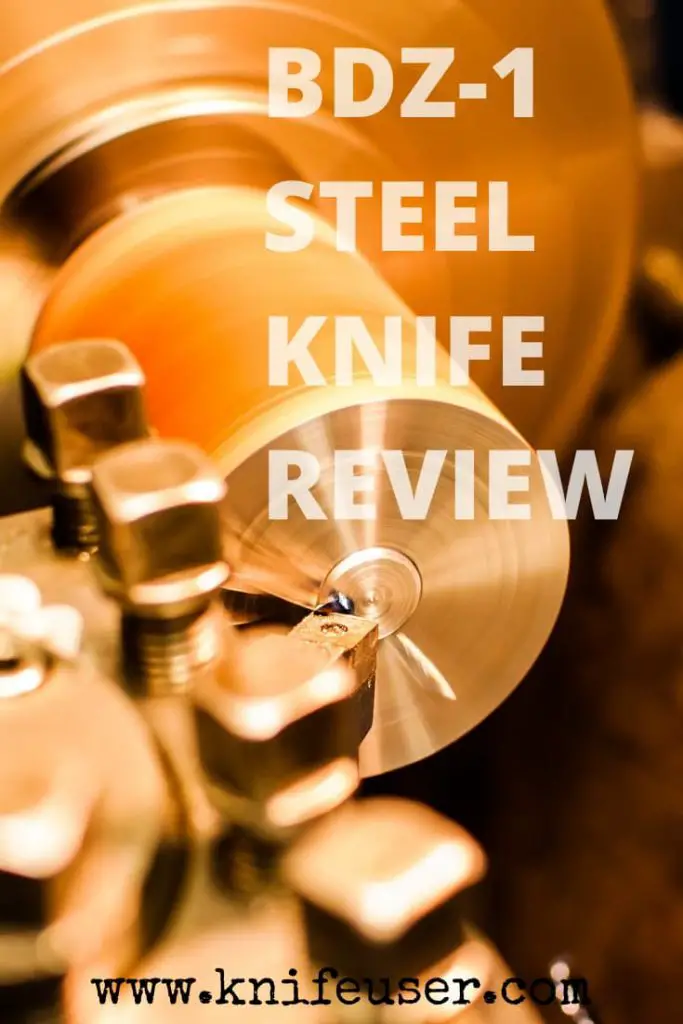 As you can see, the BDZ1 steel has a mixture of Carbon, High Chromium, and Manganese, which makes it a hard stainless steel.
BDZ1 hardness (Rockwell hardness)
According to the chemical composition and the HRC of the steel, the EN45 Steel has the following features:
BDZ1 Edge Retention: With a maximum hardness of 61HRC, the steel can offer a good hardness, and good edge retention (not the best).
BDZ1 Corrosion Resistance: great corrosion resistance with 13,5% of chromium.
BDZ1 Wear Resistance: With 0.75% carbon and a mixture of Manganese and Silicon this steel offers some great wear resistance.
BDZ1 5 Sharpness: The rule says the harder the steel, the harder to sharpen it, the BDZ1 offers hardness but didn't reach a level of hardness that would make it difficult to sharpen, it's quite easy to sharpen it.
BDZ1 Toughness: Great toughness thanks to the mixture of Carbon, Chromium, Manganese, and silicon.
Is BDZ1 steel good for Knives?
The answer is Yes, like I already recommended AUS8 and 8cr13mov, the BDZ1 is slightly better than the two I just mentioned, the steel comes with great corrosion resistance, good wear resistance, good toughness, and could be a great pick for your EDC usage, I would gladly recommend it.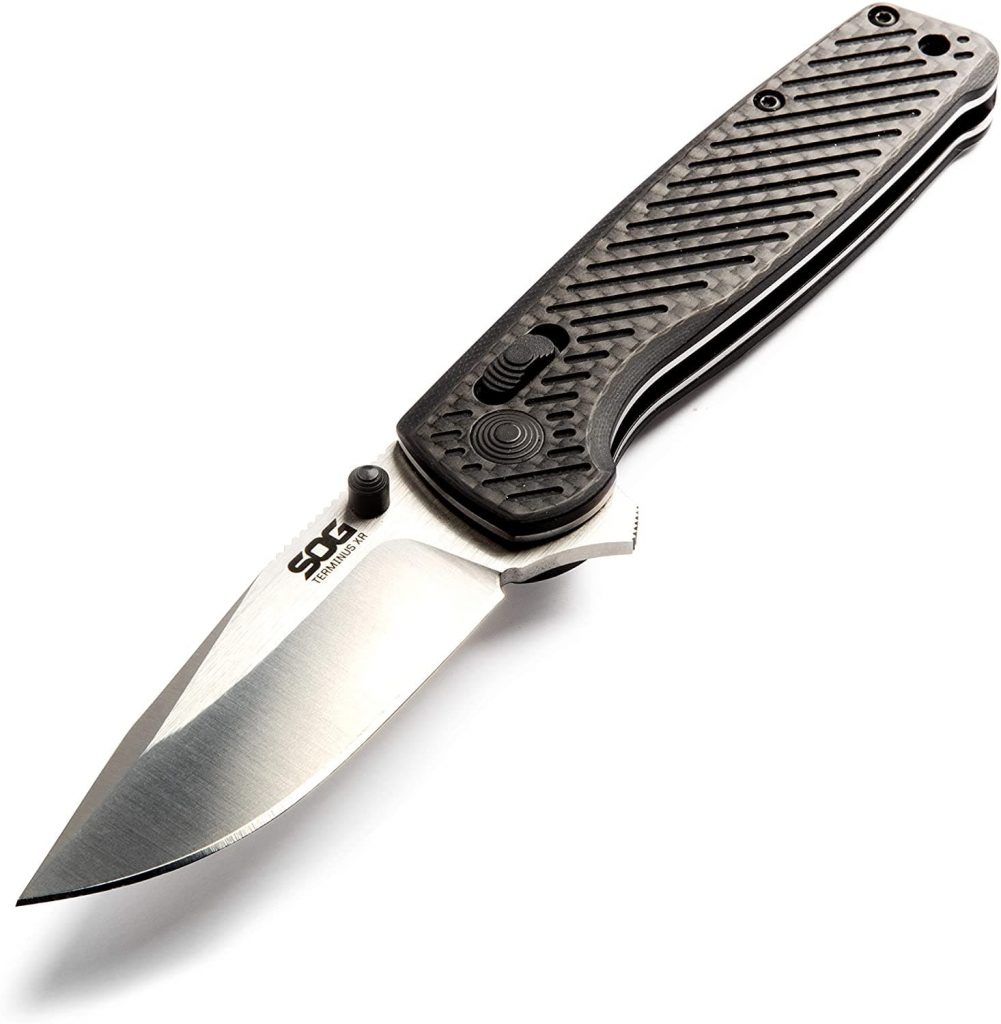 Well if you like the BDZ1 Steel in you have some interest in owning a BDZ1 knife, the SOG TERMINUS XR, is a great pick that I highly recommend, it comes with 2.95" BDZ1 Blade, carbon fiber handle, and it has premium ergonomics, also it can be opened with kick mechanism or the thumb stud, in all a great deep carry pocket knife.
| | BDZ1 | 420HC |
| --- | --- | --- |
| EDGE RETENTION | 4/10 | 2/10 |
| EASE OF SHARPNESS | 9/10 | 7/10 |
| CORROSION RESISTANCE | 7/10 | 6/10 |
| TOUGHNESS | 6/10 | 6/10 |
As you can notice, The BDZ1 is better in edge Retention and easier to sharpen.
n all the BDZ1 steel is a low-mid entry stainless steel ideal for EDC knives, but I needed to mention one thing, despite the fact the BDZ1 belongs to the CTS steel family, it doesn't mean it's a high premium steel, so don't get fooled by the "CTS-BDZ1" nomination, but still, the steel is very great and offers great performance as a knife, especially if it's well-sharpened at a sweet point of 17-18 degree. Finally, we reached the end of this article and I would like to remind you that every knife must be cleaned and dried and oiled even if it's stainless steel, don't go lazy on your knife.