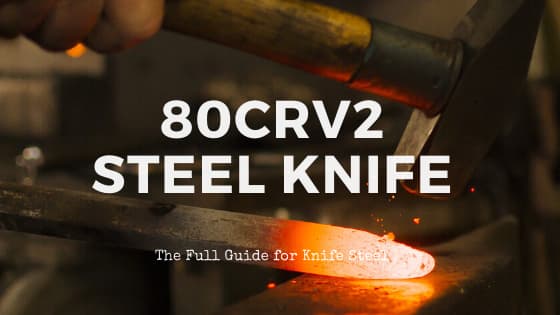 If you're a knife User or a Knifemaker, I'm sure you already heard about the Carbon or High Carbon 80crv2 Steel, so if you're reading this blog post right now, it means that you are looking for more Infos about the 80crv2 steel.
Lucky for you, I was in the same position as you, and I did some research about this alloy, and I m ready to answer all your questions (What is this steel? How hard is it? What is its composition ? its properties and more).
The 80crv2 is a low high carbon alloy, its very popular in the knife industry. It's used for kitchen knives, hunting knives, and tomahawks, and swords.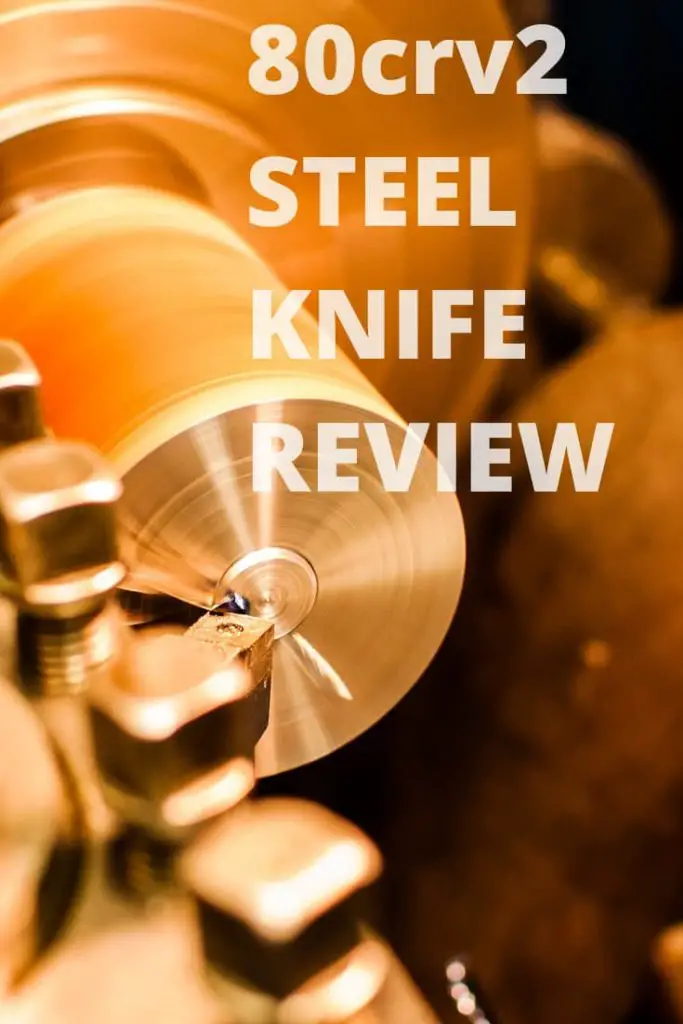 80crv2 Steel Chemical composition
As you can see, the chemical combination of the 80crv2 Steel is high in carbon, which makes it
The answer to this question is no. 
Stainless steel has a minimum of 12% of Chromium in it, which is not the case for the 80crv2, it's an alloy of different materials it might be considered as a carbon steel.
What is the hardness(HRC) of 80crv2 steel
The hardness of the 80crv2 steel is a maximum of 57hrc.
If you are not familiar with the terms "Hardness" Or "Rockwell hardness", I made a full blog post about it that you can check it here!
What are the 80crv2 steel properties
According to the chemical composition and the HRC of the 80crv2 steel, it has the following properties:
Edge Retention: With a 57HRC steel, the 80crv2 being hard steel offers decent edge retention.
Corrosion Resistance: being alloy steel, it's not great steel for corrosion resistance, it has a reduced amount of chromium in it, the steel won't handle humid usage/environment.
Wear Resistance: it's high carbon steel with Silicon and Vanadium, which gives the steel a great wear resistance.
Sharpness:  is 80crv2 steel easy to sharpen?
The 80crv2 is easy to sharpen using a wet stone or sharpeners. Its chemical composition makes it's hard and high in wear resistance and easy to grind at the same time.
Machinability: The 80crv2 is known to be great for machinability (According to steel companies)
Toughness: the Alloy has many components that contribute to toughness, such as Nickel, Silicon, and Chromium.
Is 80crv2 steel Good for knives?
According to what it's properties, yes it's a good steel for knives, it has good edge retention, wear resistance, hardness, and toughness, but it's not very great for corrosion resistance, so I won't recommend it for humid usages, like Fishing, diving or kitchen knives.
Winkler Knives - II Blue Ridge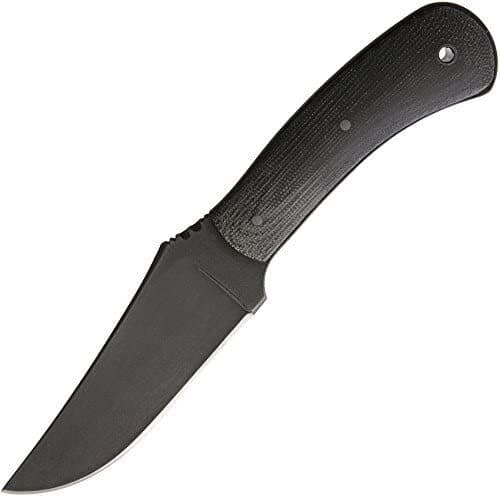 If you're a big knife collector, the II Blue Ridge from Winkler Knives is one of the must-own, it from a great maker, it comes with an attractive black finish 4" 80CRV2 plain edge blade, a black micarta handle and a Lined Kydex sheath  With Leather Cover, the ergonomics of the knife are great it has a thumb ramp and fits in hand nicely.
In all, it's a great knife, great craftsmanship, with great ergonomics for the collectors (spoil alert it's a bit expensive).
Being a carbon or alloy steel the closest alloy to it would be the 1084 alloy, they have the same amount of carbon, and offers close properties(like edge retention, hardness, and toughness).
Honestly, I'm not a big fan of high carbon low-end steel, but it's a really decent steel for knives, its has a good edge retention, hardness, wear resistance and toughness, but some of the high carbon alloys lacks chromium, which is the case for the 80crv2, so if it's used in a knife it will be very corrosion-prone, therefore it will always need to be taken care of after humid usages.