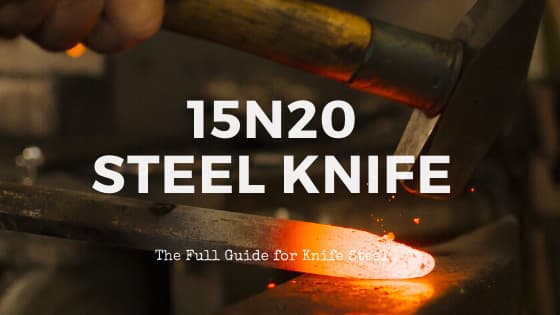 If you're a Damascus knife maker, user or fan, you'll definitely that its usual belt by adding two plates of steel, one of the commonly added steel is the 15N20 Steel, well if you didn't know about it, it's okay, I was in the same position as you, and I did some research about the 15N20 Steel.
Since you're reading this blog post, it means that you would like to know more about the 15N20 Steel, luckily I answer some common questions (like What is it? What is its chemical composition? What is its hardness? How hard is it? Is it good… and many others) in this blog post, enjoy the read.
What is 15n20 steel, and what's its use?
It's very popular steel for Damascus blades/knives, its made by the European @Bohler, the steel is high in Nickel, which is requested by Damascus knife makers.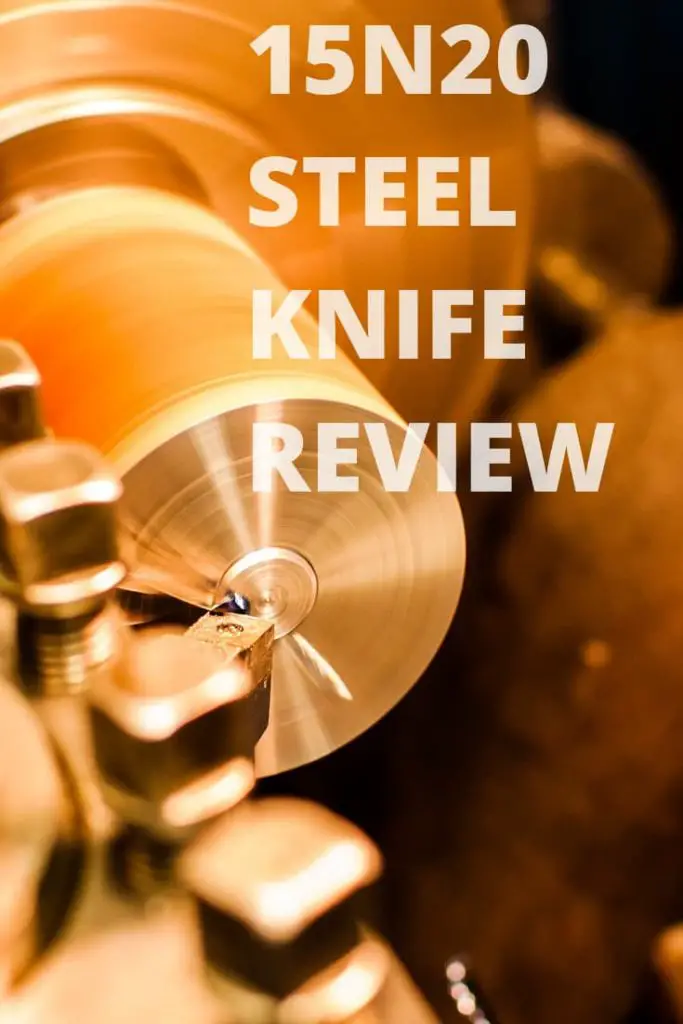 15n20 chemical composition
As you can see, the 15N20  is an alloy high in Nickel, which makes very tough steel.
No, the 15N20 isn't stainless, it has 0 chromium in it, it' tool steel, (can't even consider it carbon steel since it has only 0.75% of carbon).
What are the 15N20 steel properties
According to its chemical composition and Hardness, 15N20 steel offers the following properties:
Edge Retention: It's a hard steel with great edge retention, not the best, but it' perfect for knives.
Corrosion Resistance: It has a very low corrosion resistance since there is no Chromium in the alloy, 1095 is corrosion-prone steel, will rust very quickly.
Wear Resistance: duo to the Manganese and Silicon, the 15N20 alloy has great wear resistance.
Sharpness: 15N20 is great for field sharpening; it's easy to sharpen.
Toughness:  Great toughness thanks to the high Nickel that gives brighter portions in Damascus steels.
Is 15n20 good for knife making?
15n20 it's very popular for Damascus knives, it has high toughness, and it's great for edge retention, So yes it will be great steel for knives, despite it corrosion resistance, 15n20 is great for knife making, it's easy to sharpen, easy to temper and heat, so if you're a knife maker, you won't find much trouble with it.
The closest steel to our 15N20 would be the AISI L6, they both high in Nickel (more than 1.75%), they offer great edge retention, wear resistance, hardness, and low corrosion resistance, and they 're both in the same range price.
In all the 15n20 is a great low-end steel, no the best, but still, it has many qualities that benefit your knife, I highly recommend it for knifeMaker, the Silicon in the knife will bring a new experience if you're a beginner, otherwise, If you a knifemaker or you already used it for a Damascus knives, please share with us your experience in the comments below.