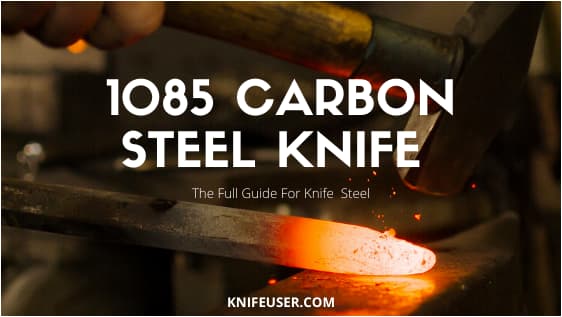 If you're a knife user or knife maker that looks for hard steel the 1085 high Carbon steel is a very affordable choice, but before making your purchase you would be wondering, what is this steel? How hard it is? Is it good for my knife? does it rust? and other questions. Well If by any chance you had o,e of these questions, I'm here to answer them with some of my researches.
So, if you're still interested in knowing more all you have to do is keep reading, now let us dive in!
The 1085 Steel is a High Carbon Steel used for knives, Swords, offers great toughness and shock resistance, but comes with low corrosion resistance.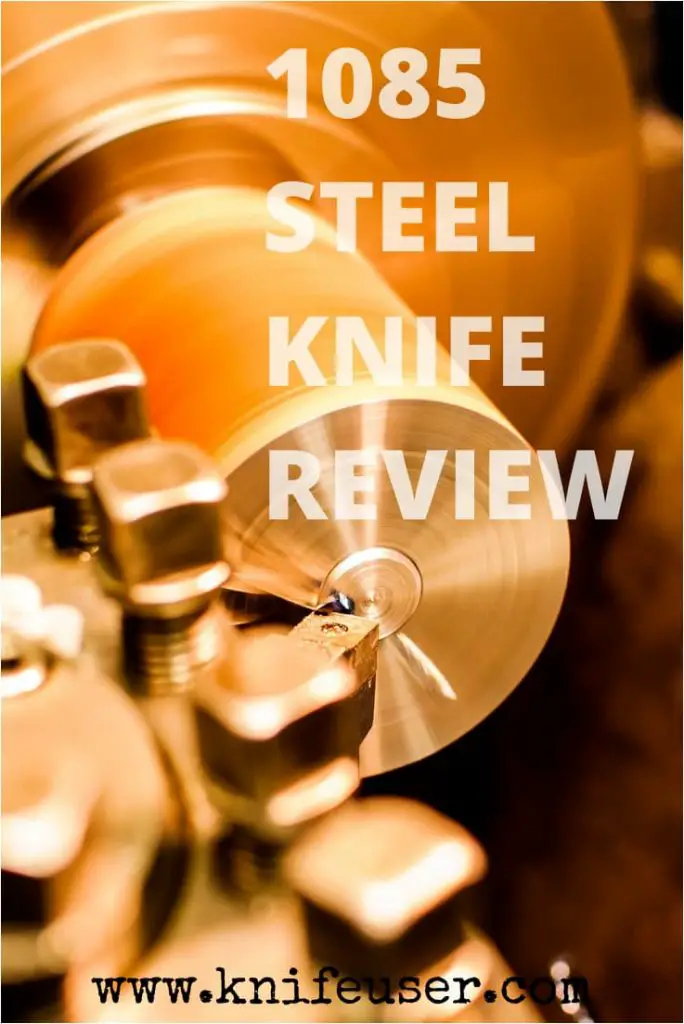 As you can see, the 1085 steel has a mixture of Carbon and Manganese, which makes it very hard steel with a bit low strength and low corrosion resistance.
1085 hardness (Rockwell hardness)
I couldn't find an exact answer for this but it's know to be around 50 HRC.
If you wish to know more about the meaning of "HRC" or "Rockwell hardness" read this blog post.
According to the chemical composition and the HRC of the steel, the 1085 Steel has the following features:
1085 Edge Retention: with good hardness and strength, 1085 steel offers good edge retention, but not the best.
1085 Corrosion Resistance: Not very great for corrosion resistance, it has no Chromium which is essential for corrosion resistance.
1085 Wear Resistance: With 0.85% carbon, this steel offers a good wear resistance.
1085 Sharpness: The rule says the harder the steel, the harder to sharpen it, the 1085 is hard but still didn't reach a level of hardness that would make it hard to sharpen.
1085 Toughness: Good toughness thanks to the mixture of Carbon and Manganese.
In my opinion, the closest steel to 1085, would be the 1095 Tool steel, they're both a mixture of Carbon and Manganese that offers good hardness and strength, they both fall in the same price range, and they're usually used for making big swords and machete knives.
Is 1085 steel good for Knives?
I think we already know the answer by now, Yes the 1085 steel is good for knives, is it the best? The answer is no, can we still use it? Yes, but only for some types of usages, the 1085 steel offers good hardness so if you're looking for a rock-solid knife, 1085 would be a great choice, but you should watch out for the corrosion resistance, it has a low corrosion resistance level, so I wouldn't recommend using it in a wet environment, so you better avoid using in your kitchen, or fishing, or hunting, in the other hand it's a great pick for Edc, survival or batoning knives.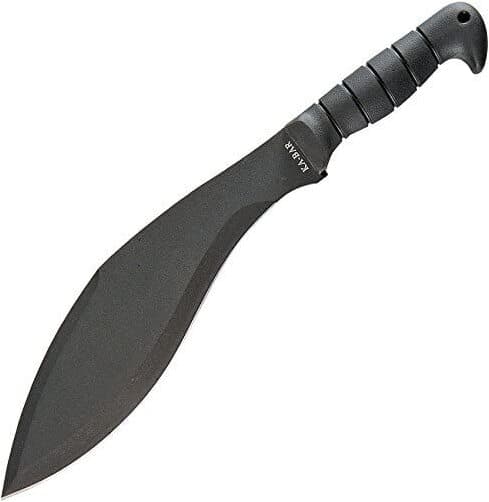 If you're a fan of Kukri knives, and you're opting for a 1085 steel, look no more the Kukri from Kabar is the perfect choice for you, it has great ergonomics, comes with an 11.5" black coated blade, perfect for chopping weeds, clearing Underbrush for a campsite, comes with a black leather sheath that offers a scout carry mode.
We Reached the End of our article, I hope I did bring you some good piece of information, to sum it up, the 1085 steel is a hard steel that would be great for tasks that might damage your knife, but on other hand avoid using it in a wet environment, and always take care of your knife (dry it and clean it, don't be lazy), and finally keep it always sharp it's easy to sharpen a 1085 steel.